Make a marine debris public service announcement and win Cedar Point tickets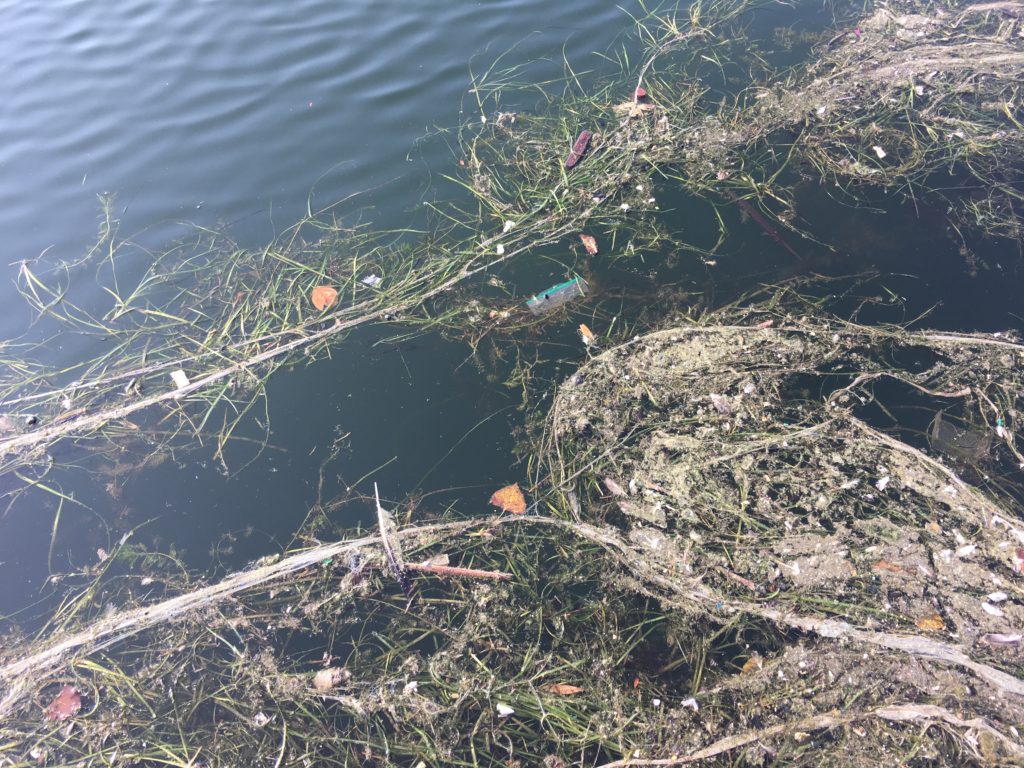 CLEVELAND, Ohio – Ohio high school students can win a field trip to Stone Lab on Gibraltar Island and tickets to Cedar Point, by creating a public service video on the dangers of marine debris in the Great Lakes.
The contest, in its fourth year, is run by Ohio Sea Grant and the National Oceanic and Atmospheric Administration. Marine debris is defined as "any persistent solid material that is manufactured or processed and directly or indirectly, intentionally or unintentionally, disposed of or abandoned into the marine environment or the Great Lakes." It does not include harmful algal blooms.
About 22 million pounds of plastic is dumped into the Great Lakes each year. Lake Erie has 46,000 pieces of plastic per square kilometer, rivaling the dirtiest part of the world's oceans, according to the 2018 State of the Great Lakes speech at the City Club of Cleveland.
Students in the Great Lakes region of Ohio are eligible for the contest. They should study marine debris and include what they learned from the curriculum. Entries, which cannot be more than 1 minute long, are due in March.
Be creative; you can use animation, stop-action, live-action and more. Here are the rules:
There should be 1 to 10 students per group entry
Avoid any brand and product names as well as licensed music in the PSA (Hide product names on debris items)
​​​​​​​Format the video on a DVD as a .MP4 video ONLY and no larger than 30MB in size.
Include the PSA script
All winning teams will receive a single day entry to Cedar Point Amusement Park's Physics, Math, and Science Week in May of 2020. They will be featured at Ohio Sea Grant/OSU Stone Lab & NOAA Marine Debris Program's booth and will share their announcement.
First place: Winners will receive a day fieldtrip to OSU's F.T. Stone Laboratory on Gibraltar Island, including roundtrip passage on Miller Ferry.
Second place: Winners will receive admission to a tour/educational center in their local area.
Third place: Winners will receive student gift bags featuring products from sponsoring organizations.