Walleye, walleye everywhere: Lake Erie fish report June 14-16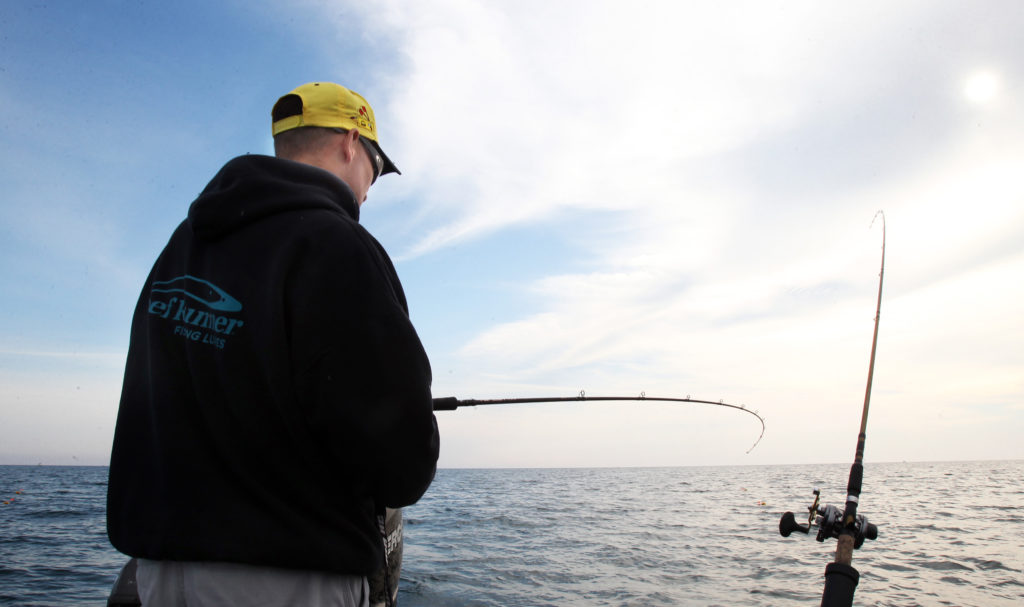 Walleye fishing continues its stellar season. Here's the Ohio Department of Natural Resources fish report:
Western Basin
Walleye
Where: Fishing has been excellent. Most of the fish being caught are 19-23 inches. Many quick limits have been reported from Port Clinton to Lorain, especially around the islands and the Marblehead Peninsula.
How: Fish have been caught mostly by trolling spoons and harnesses, but many anglers are finding success casting and drifting with harnesses too. Anglers have been reporting a wide range of depths, with 15-45 feet of water all being successful. Anglers near Locust and Toussaint reefs are reporting depths from 15-25 feet being best. Baits in shades of gold, green, and purple seem to be working the best.

Largemouth Bass
Where: Largemouth bass fishing has been excellent in various marinas and harbors, as well as Sandusky Bay in recent weeks as water temperatures have been increasing.
How: Anglers have been doing well throwing crankbaits, jigs, and various soft plastic riggings.

Catfish
Where: The bite in Sandusky Bay has really picked up with high numbers of fish being caught, many weighing over ten pounds. Shoreline access to the bay is available at the old Route 2 bridge in Bay View and Port Clinton.
How: Most anglers fish the bottom or drift with baits on the bottom. Common baits include nightcrawlers, cut bait, and frozen shrimp.

Central Basin
Walleye
Where: Excellent fishing reported in 30-40 feet of water north of Gold Coast in Lakewood, in 30-50 feet of water northwest of Geneva, and in 45-60 feet of water northeast of Ashtabula.
How: Walleye have been caught by trolling with crankbaits or worm harnesses assisted by divers, and by casting and drifting weight forward spinners. Good colors to try are lemon drop, blue and silver, green, and red. Anglers fishing from shore are catch a few fish off the piers in Cleveland using spinners and stick baits.

Yellow Perch
Where: There have been a few reports of anglers catching fish in 15-30 feet of water around the Gordon Park east break wall light house in Cleveland, and in 30-35 feet of water north of the Chagrin River.
How: Anglers are fishing from the bottom to 3-5 cranks above the bottom. Try different depths near the bottom until you locate the fish. Use minnows on spreaders. Shore anglers are catch fish off the piers in Cleveland using spreaders tipped with minnows.

Smallmouth Bass
Where: Excellent fishing has been reported in 10-30 feet of water around harbor areas in Cleveland, Fairport Harbor, Ashtabula, and Conneaut.
How: Anglers are using crank baits, tube jigs, spinner baits, and drop shot rigs tipped with night crawlers.