19 Lake Erie gifts handmade by Northeast Ohio artists
IMG_2527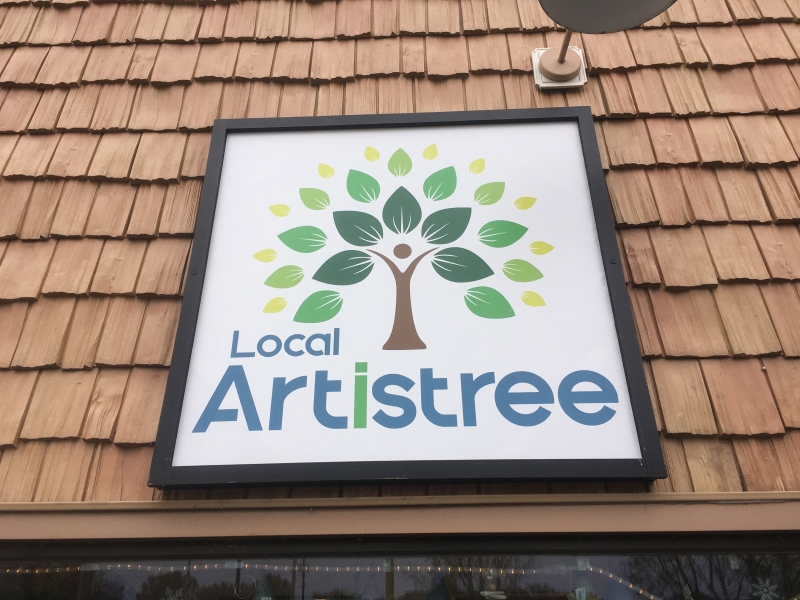 Local Artistree wasn't intended to be a Lake Erie shop. But the Rocky River artist collective is stuffed with handmade treasures celebrating the lake we love.
Artists set their own prices and bring their work, which just happens to showcase lighthouses, driftwood, beach glass and boats.
"I think the locations warrants it," said co-owner Chris Keener. "We live by the water. It's just indicative of where we are."
Keener and her friend, Valerie Greathouse, started the store – originally called Gestures – about eight years ago.
For years before that, Keener, ran the consignment clothing store Closets next door. (She swore she would never work in retail again.) In between, she made bracelets and necklaces out of beach glass under the name Crystal Moon Designs.
She sells them now at Local Artistree, where oodles of artists sell their work on consignment, at prices they set themselves.
The business on Linda Street is a bit tricky. These days, with artists selling on Etsy and multiple craft shows and flea markets every weekend, shoppers can buy art all over the place.
"There's tons of static," said Keener, who raised her family in Rocky River and now lives in a cottage community in Vermilion. "We try to service the artists who aren't doing shows. We're an alternative. We're here all the time."
Keener and Greathouse vet the artists, who are all from Northeast Ohio. The pair knows who makes what, and what the backstory is, and they're happy to help you pick out a gift.
And Keener loves the lake. She's gravitated to beach glass since she was a kid, and she fell in love with her husband racing sailboats three decades ago.
"What would we have if we didn't have the lake?"
Take a look at the gallery above for samples from the shop. (Personal fave: the blue-and-white sea pottery bracelet.)