Walleye are slowing down: Lake Erie fish report Sept. 5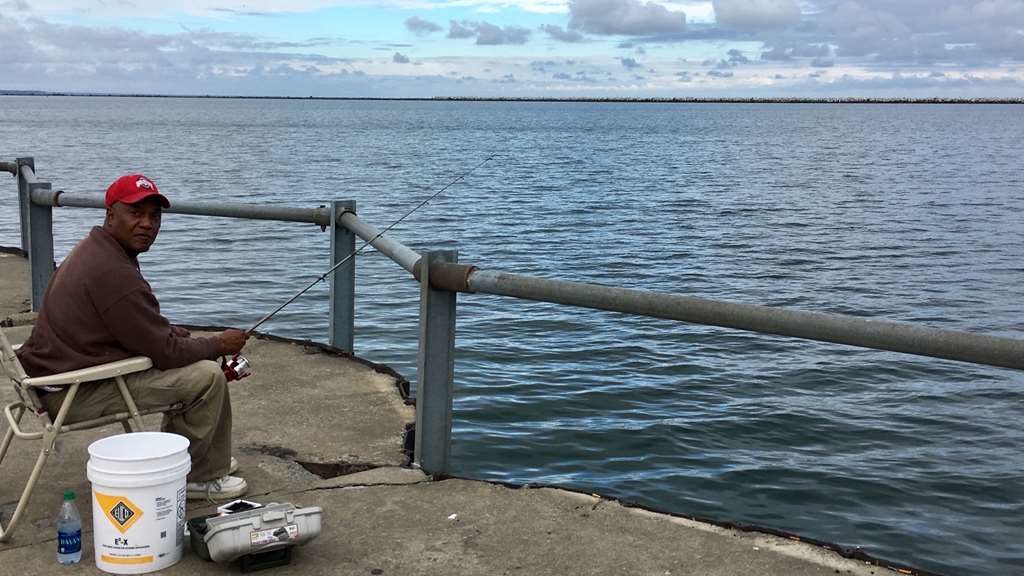 The walleye fishing is slowing down. Sigh. But largemouth and smallmouth bass are looking promising.
And we've got the Walleye Fall Brawl to look forward to!
Here's the Ohio Department of Natural Resources fish report:
Western Basin
Walleye
Where: Walleye fishing has slowed. The best bites have been 3 to 6 miles east of Kelleys Island, north of Cedar Point, and out of Huron/Vermilion in 28 to 32 feet of water, or Lorain in 45 to 55 feet of water.
How: Most anglers are trolling spoons behind dipsy or jet divers, as well as crankbaits at speeds of 2.5 to 3.0 mph.

Yellow Perch
Where: Yellow perch fishing has slowed, with only a few reports coming in. Try traditional fall areas like between South Bass and Kelleys islands and be prepared to move frequently to locate fish.
How: Vertical crappie rigs seems to be producing well where baits can be presented at different depths up to 3 feet off the bottom.

Largemouth Bass
Where: Largemouth bass fishing has been excellent in various marinas and harbors in the Western Basin, as well as Sandusky Bay in recent weeks.
How: Anglers have been doing well casting crankbaits, jigs, and various soft plastic riggings including tubes, Texas rigged worms, creature baits, and Ned rigs at shoreline structure.

Smallmouth Bass
Where: A few good reports of fish being caught around the island areas in 10 to 14 feet of water, especially around Middle Bass, Rattlesnake, and Kelleys islands.
How: Tubes and dropshots in rocky areas continue to produce, but anglers have also been throwing spinnerbaits and swimbaits around weed edges with some success.

Catfish
Where: The bite in Sandusky Bay continues to be good, with many fish weighing over ten pounds. Shoreline access to the bay is available at the old Route 2 bridge in Bay View and Port Clinton, the Dempsey Fishing Access, and various locations in downtown Sandusky.
How: Anglers have been fishing the bottom with shrimp, night crawlers, and cut bait.

Central Basin
Walleye
Where: Anglers are catching fish a few fish in 60 to 70 feet of water north of Gordon Park and in 60 to 70 feet of water north of Wildwood Park. Excellent fishing continues in 40 to 50 feet and 70 feet of water north of Fairport Harbor, and in 70 feet of water north of Geneva. Fish are suspended and anglers are targeting fishing depths of 30 to 55 feet down in the water column above the thermocline.
How: Walleye have been caught trolling using crankbaits or spoons with planer boards, dipsy and jet divers. Try using bright colors including yellow, red, and purple. Anglers fishing from shore are catching some fish off the piers in Cleveland and Fairport Harbor using spinners and stick baits.

Smallmouth Bass
Where: Good fishing reported around harbor areas and rock piles in Cleveland, Fairport Harbor, Geneva, Ashtabula, and Conneaut.
How: Anglers are using crank baits, tube jigs, drop shot rigs tipped with night crawlers, golden shiners, leeches, and crayfish.

Catfish
Where: Anglers are catching fish off the Cleveland and Fairport Harbor piers.
How: Most anglers fish the bottom or drift with baits on the bottom. Common baits include nightcrawlers, cut bait, and frozen shrimp.



The Lake Erie water temperature is 71 off Toledo and 72 off Cleveland according to the nearshore marine forecast.