Downtown Cleveland rocking with North Coast boat show
North Coast Harbor boat show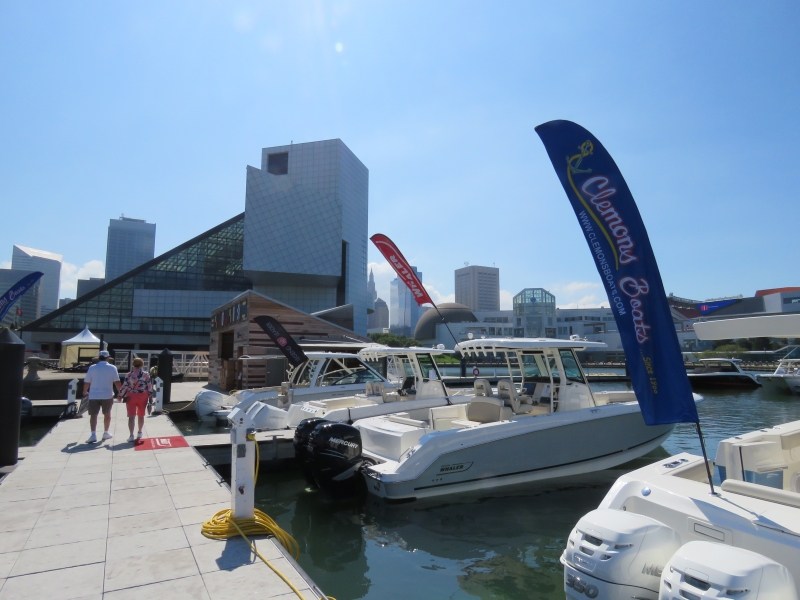 Nearly 100 boats will be on display Friday through Sunday in downtown Cleveland, at the second annual North Coast Boat Show.
This year the Lake Erie Marine Trades Association has added live entertainment at Voinovich Park, as well as sailing lessons, and vendors on land. The Found Sounds Steel Pan Duo will play steel drums.
The free show will include 8-foot inflatables to 50-foot cabin cruisers with a price tag over $1 million.
"We're excited that we're back for year 2, and we hope the weather holds out and everybody has a good time," said association President Bryan Ralston.
Riverfront Yacht Sales will present Learn to Sail, taking adults and children ages 12 and older onto Lake Erie for a one-hour lesson on the basics of sailing.
Brands featured at the show include:
Regulator and World Cat (displayed by Catawba Moorings)
Robalo
Chaparral
Bennington and Crownline (by Boatmasters Marine)
Sea Fox (by Beaver Park Marine)
Chris Craft, Pursuit, Grady White and Regal (from South Shore Marine)
Contender (from Jefferson Beach Yachts)
MJM37 (from MJM Vermilion)
Rinker (from Boats New 2 U)
Brig Inflatables (from Sirocco Marine Lake Erie);
I'll be there Friday afternoon, filming live for Facebook and checking out the boats. Hope to see you there!