Stone Lab: Science on a Lake Erie island
IMG_0046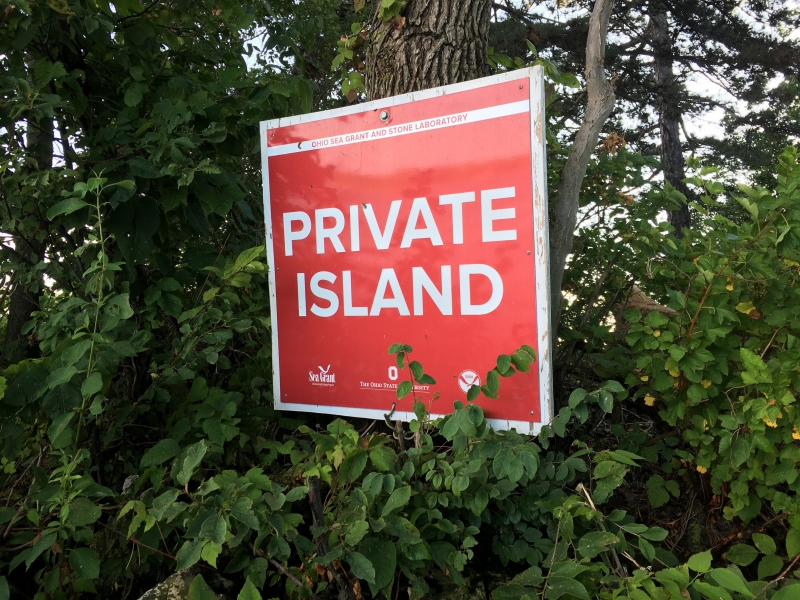 You can see the party scene of Put-in-Bay 100 yards from here.
But the Ohio State University students who spend their summers at Stone Laboratory on this 6.5-acre chunk of dolomite sandstone in the Put-in-Bay harbor don't venture over very often. They're too busy studying, assessing water samples, tagging water snakes, examining quagga mussels.
Besides, why would you want to leave?
Gibraltar Island has dorms where students and workers live, a cafeteria where they share three meals each day, a four-story classroom building, oodles of Adirondack chairs sprinkled about, a historic landmark mansion, a rocky beach and a fire pit on the water's edge. There's even a dog named Newton who runs the grounds, keeping the geese away.
"Tough day at the office again," says Chris Winslow, as he boards the Gibraltar III, a 43-foot long research boat kitted out with all sorts of technology to check the health of Lake Erie.
Winslow is director of Ohio Sea Grant, one of 33 federal Sea Grant programs aimed to protect American coasts and waters, which partners with Ohio State at Stone Lab. The lab offers facilities, field work equipment, boats and housing for researchers studying Lake Erie. And the researchers provide the science behind informed policy and management decisions for the lake.
Sea Grant scientists work closely with the Ohio departments of Natural Resources and Agriculture, too.
Seven people work full-time at Stone Lab, which includes a research station and Aquatic Visitor Station on the shore of Put-in-Bay.
Stone Lab is generally open April through October, serving 3,500-4,000 fifth- through 12th-grade students each spring and fall for field trips, and welcoming 175 students for 10 weeks of summer classes. August is for outreach, inviting OSU faculty, journalists, mayors and county commissioners to see the work paid for by state and federal tax dollars.
In November, workers have been hauling out the docks for the winter and hosting artist Julia Christensen, who is using video feeds from the harbor for her project, Waiting for a Break.
The scientists here have satellite images of harmful algal blooms on their phones. They get excited about good mayfly hatches (because that means Lake Erie is healthy) and the growing population of water snakes. They make jokes about diatoms.
And every day, they can dip their toes into the water at their own private beach or watch the sun set over the lake from the dining hall.