Midwest college sailors race in Cleveland harbor championships

The horn blasts, and the sailors are off, racing off the shore of Whiskey Island. Their tiny 420 dinghies tack in the cold November rain, sometimes narrowly missing each other.
Around the buoy and back, twice, marked each race in the Midwest Collegiate Sailing Association's fall championships, based at the Old Coast Guard Station.
Eight colleges came to Cleveland for the regatta, the first such college championship anyone here can remember. Each team brought six sailors — an A team, B team and alternate — who took turns racing, two races at a time, for a total of 16 races.
The event was hosted by the Foundry, a nonprofit student sailing and rowing center, which teaches rowing in the Flats and sailing at the Coast Guard Station the Cleveland Metroparks are restoring.
"All of our Foundry people, we're out of our skin excited," said Gina Trebilcock, who with her husband Mike founded the Foundry.
Ohio has traditionally been behind in high school and college sailing, said Foundry board member Liz Barker, who grew up sailing in Vermilion. "This is the first year we've had a real showing.
Foundry volunteers and college students kept warm with a fire outside the station, and a generator inside.
Midwest Collegiate Sailing Association fall championship regatta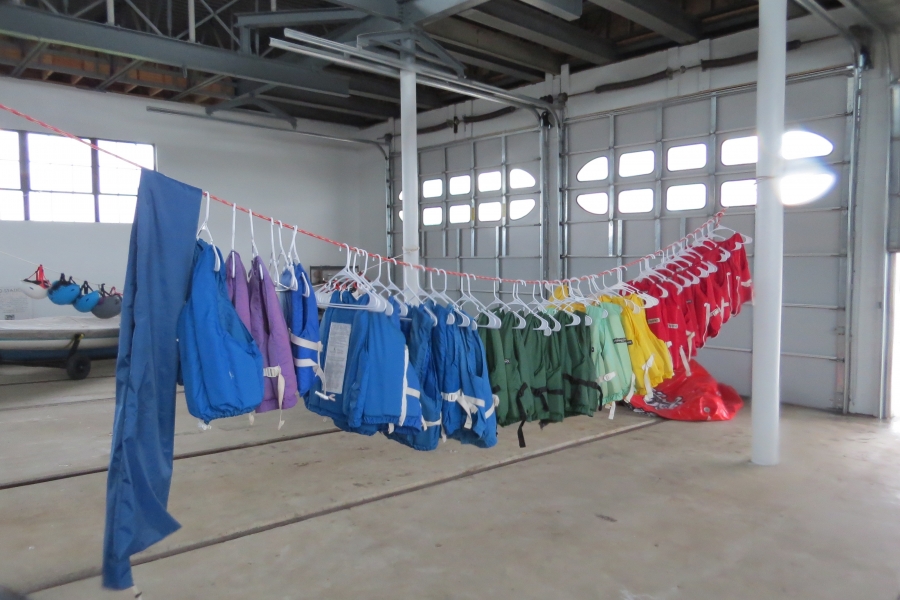 "I know it's really cold, but that's half the fun," said Kevan Pigott, 20, of Toledo, who competed for Miami University.
The University of Toledo, Michigan State and Notre Dame were among the schools represented. Many of the students have been sailing since they were kids.
Baldwin Wallace University hopes to compete next year, said Colin McDowell, 20, who started the club sailing team there.
"This is a really, really neat opportunity in Cleveland," McDowell said. "There's been a lot of talk about organizing more college teams in Cleveland. We need people to step forward."