It's beginning to feel a little cooler at the end of August. But we're looking at sunny and windy for the weekend, perfect for sailing or picnicking by the water. And since the Lake Erie temperature is 76 degrees, a swim will feel nice, too. See the full National Weather Service marine forecast, from Avon…
Read More
Lake Erie water levels are at record highs, but the fish don't mind. It remains excellent! See the full Ohio Department of Natural Resources fish report: Western Basin Walleye Where: Fishing remains excellent as the fish continue to transition to the deeper waters of the Central Basin. The bite east of West Sister Island remains good…
Read More
Three Michigan friends traveled 71 miles across Lake Erie, on their fourth trip stand-up paddleboarding across the Great Lakes. Kwin Morris, Joe Lorenz and Jeff Guy paddled for 24 hours, from Belle Isle in the Detroit River, to Catawba Island, facing major headwinds and up to 6-foot waves. They never touched a boat. And they…
Read More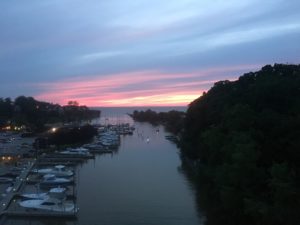 Life is better by the lake. Residents of Great Lakes towns would agree. And so do the folks at Wallethub, which compared 192 cities with populations between 10,000 and 150,000 and at least one beach listed on TripAdvisor.com. See the full story at cleveland.com/rock-the-lake.
Read More
The teenagers marveled about the brightness of the stars, and the strength of the friendships they made. They also complained about the mayflies. Such is life aboard the tall ship Denis Sullivan, as part of the Rotary Club of Cleveland's Project YESS. Nineteen Cleveland teenagers sailed from Milwaukee aboard the ship, which returned Tuesday to…
Read More
Now that the Cuyahoga is clean, it's a destination for recreation. If you have your own kayak, canoe or stand-up paddleboard, here's where to access the river at 16 public parks, from Geauga to Cleveland. If you don't, we've got where to rent kayaks and canoes, learn how to row, or just take a cruise…
Read More
Summer officially starts Friday, with the summer solstice marking the longest day of the year. But it definitely won't be the warmest, with a high of 64 degrees. The Lake Erie temperature is 63 degrees, according to the National Weather Service offshore forecast from Avon Point to Willowick. Friday: Northwest wind 7 to 10 knots.…
Read More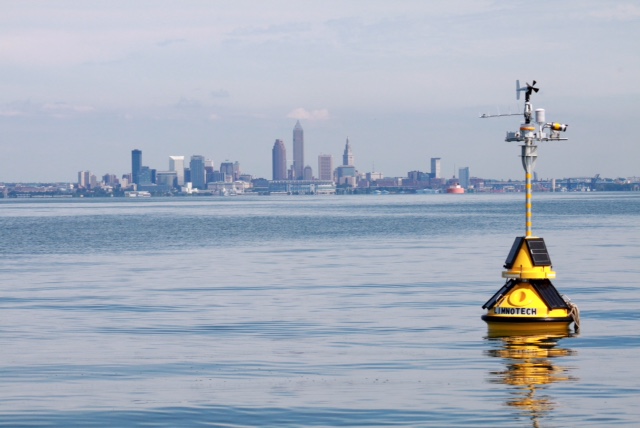 CLEVELAND, Ohio – A farm drainage tile that filters out phosphorus? A trash screen for storm sewers? An ultrasonic frequency that kills algae? You can vote on your favorite invention to clean up Lake Erie, as part of ErieHack 2.0. The Cleveland Water Alliances competition aims to find solutions to Lake Erie's most pressing problems,…
Read More
Since the final Cuyahoga River fire in 1969, Cleveland has transformed the Cuyahoga River from cesspool to beach party. (Albeit a party that a freighter occasionally powers through.) Cleveland is celebrating that transformation all week, leading up to the official anniversary June 22. See a historical timeline of the Cuyahoga River and the original report…
Read More
In 30 years on the Cuyahoga River, the Cleveland Rowing Foundation and Western Reserve Rowing Foundation have made rowing an institution in the city. Across the Columbus Road bridge, the two-year-old Foundry is using rowing and sailing to change the lives of city residents. See the story of both at cleveland.com/rock-the-lake.
Read More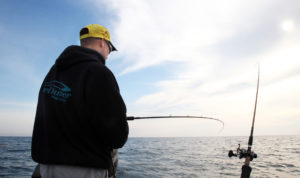 Walleye fishing continues its stellar season. Here's the Ohio Department of Natural Resources fish report: Western Basin Walleye Where: Fishing has been excellent. Most of the fish being caught are 19-23 inches. Many quick limits have been reported from Port Clinton to Lorain, especially around the islands and the Marblehead Peninsula. How: Fish have been caught mostly…
Read More